LSVT BIG – Parkinson's Disease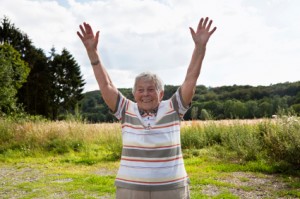 LSVT BIG is an intensive physical therapy exercise program for people with Parkinson's disease and other neurological conditions.  Our LSVT BIG-certified therapists will teach patients how to avoid inactivity and keep movements alive during everyday activities, improving the quality of life.
Research funded by the NIH has shown that LSVT BIG enhances larger amplitude, whole-body functional movements, which include faster walking with bigger steps, better balance, and increased trunk rotation.
We want your experience with us to be a positive one. You may be uncertain about what to expect. Don't worry. We want to provide you the care you need so you can reach your individual health goals.
During your first visit, our provider will complete an initial evaluation and perform a selection of diagnostic tests to review your strength, flexibility, movement, stiffness, balance, physical posture, etc.  If you have any questions regarding your problem, please do not hesitate to ask. Our providers will answer any questions you may have and will make sure you are completely comfortable with your treatment.