Testimonials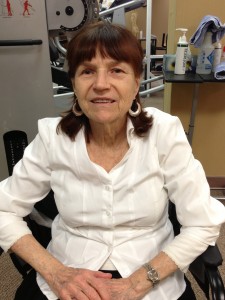 Heidi
Is PAIN your companion? you have options: 1. endure, 2. medicate and have side effects some as bad or worse than your pain, or 3. be proactive and do physical therapy with qualified, caring people. Laura and Eric have both helped me become pain-free.
When I arrived here I could barely walk in; after 8 weeks I was doing well enough to be dismissed. I continue a suggested maintenance program and that is successful.
The combination of caring enough for yourself to do physical therapy and to do the exercises given at home, is a winning combination for helping yourself.
When my husband, 91, began having back issues, he also underwent a program here. His range of motion was greatly improved, his stamina increased and his muscles strengthened. Today he is pain-free as well and praises the people, Laura and Eric for helping him so much. We also had good conversations and would return without a doubt for treatment.
---
Johnna Paraiso
I came to Advanced Physical Therapy with severe lower back pain and muscle strain. Dilesh Patel and his staff set me up on a program that involved hydrotherapy and water exercise as well as the use of the treadmill in the Aquatic Therapy pool. Dilesh started me off working out slowly, but over time we worked on regaining my muscle strength and eliminating the back pain. I found Advanced Physical Therapy to be very professional, kind and supportive. They designed an individual plan of care for me personally and encouraged me each step of the way. I would highly recommend Dilesh Patel and his staff at Advanced Physical Therapy. What a positive experience this has been for me!!
---
Stan Gambill
I didn't hesitate when Foram from Advanced Physical Therapy & Rehab asked me if I would be willing to write a testimonial for their website. I have been undergoing therapy with them for about 2 months and am very happy with their treatment. The staff is friendly and courteous. They are very knowledgeable and take their time to explain exactly what they are doing and why. The longest I have ever had to wait is about 15 minutes and most of the time they get me in right on time. I have been to other physical therapists but I would rank Advanced at the top of the list. I highly recommend their services.
---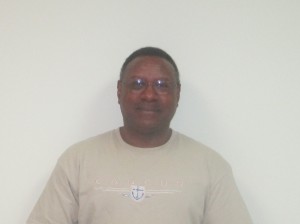 Anthony Baldwin
Advanced Physical Therapy & Rehab from start to finish is an outstanding organization. It was a pleasure to be treated by such superb professionals. Everyone working at Advanced Physical Therapy & Rehab shows consideration and care for the patients they treat.
Specifically, I would like to thank Mr. Patel for his in-depth assessment of my shoulder and elbow pain and his customized treatment program to help me achieve my individual goals.